Walking Tours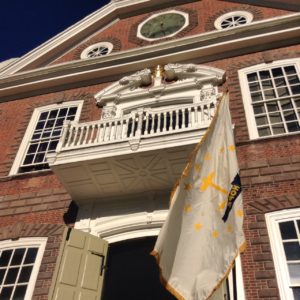 Discover Colonial Newport: Hear stories of  entrepreneurship, African American heritage and religious diversity during Newport's colonial period.
Golden to Gilded: From Newport's colonial Golden Age to Gilded Age summer colony, discover the transformation of the city and its people.
Holiday Lantern Tour: Hear the history of early American holiday traditions on an evening walk. Learn how Newporters did, or didn't, observe the holidays.
Road to Independence: Riots and rebellions, enemies and allies! Learn about Newport's role in the American Revolution.
Rogues & Scoundrels: See where scoundrels lived, pirates profited and criminals were punished. Find out why this colony was known as "Rogue's Island."
Tour of the Month: Led by a guest guide on a specialty topic. Offered the third Saturday of the month at 11am, running April–November. Click here to visit the Tour of the Month page for the complete schedule.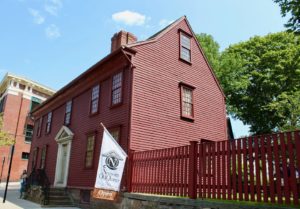 Site Tours
Colony House Site Tour: This historic site, built in 1739, was a center for RI's colonial government. Explore its significant history, including the surrounding square, and view a Gilbert Stuart portrait of George Washington.
Great Friends Meeting House Site Tour: Explore RI's oldest house of worship, built for the Society of Friends in 1699.
Museum of Newport History: This award-winning museum, housed in the 1763 Brick Market, provides an engaging introduction to the city's rich history and beautiful architecture.
Wanton-Lyman-Hazard House Site Tour: Tour Newport's oldest house museum, built c.1697.
Save